SPEEDYHARMONYCOLLECTORTHINGS IS A SLOW FASHION BRAND THAT WORKS WITH SUSTAINABLE AND RECYCLED MATERIALS.











The fashion industry has been the second largest pollution source

in the world, by the unethical and unsustainable practices of mass

consumption and production.

Our brand ethos is to create design products that are from zero-waste

production, will last forever, and is inclusive for all.

OUR DESIGNS ARE HANDCRAFTED, MULTIFUNCTIONAL, AND INCLUSIVE FOR ALL.










Our products are mostly handcrafted in our studio,

made from sustainable fabrics sourced from recycled fabrics

or unique fibres that contain metal. We designed every garment to be

oversized, so there are no limits to style in our products.

Using strings, buttons, unique fabrics to create own everyday

shape and style, which achieve the inclusivity and longevity

purpose for the customers.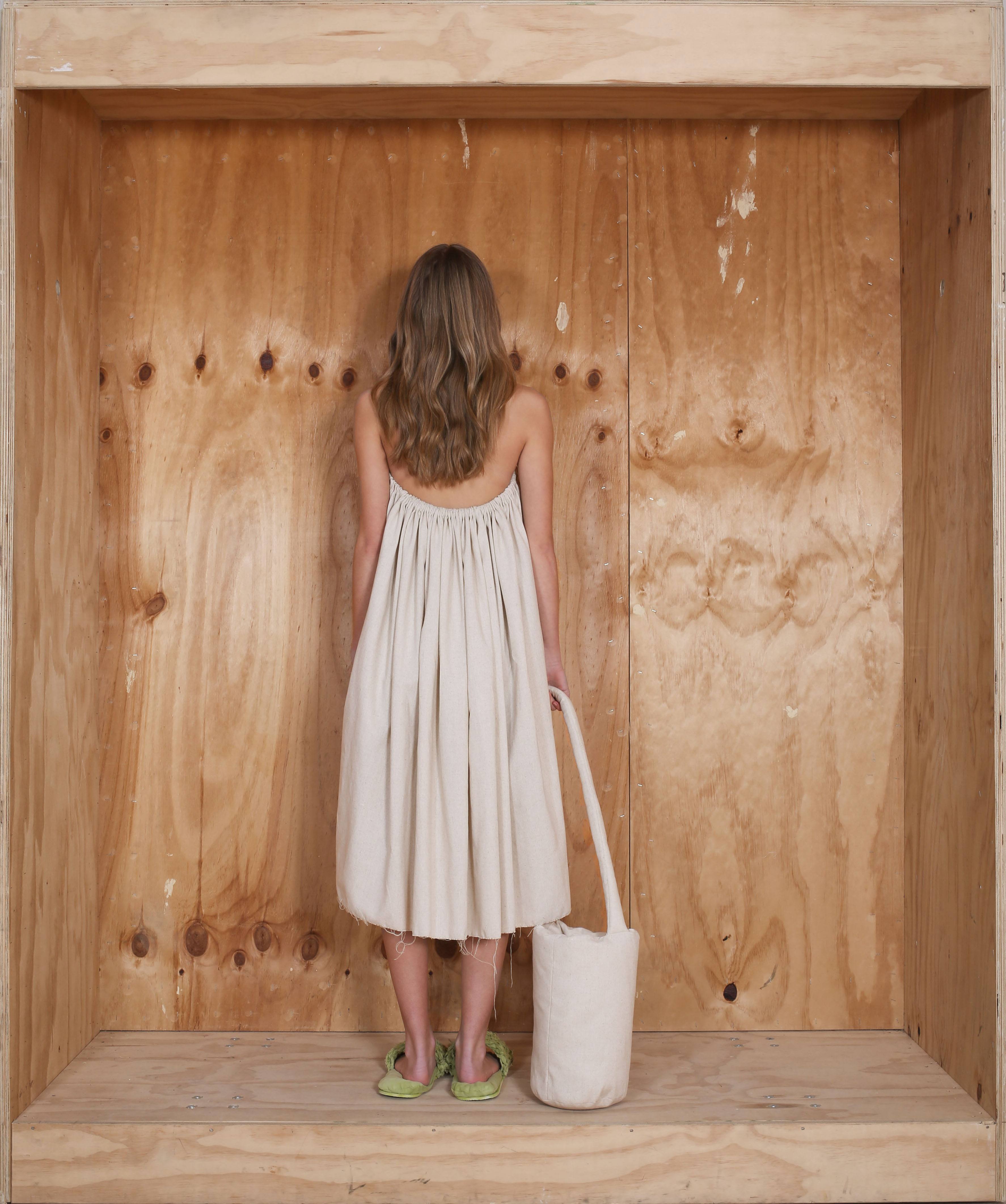 All the shirt items are finished with

strong English seams on the structure

lines, to last against daily use. The raw

edge embroidery stitching has been

tested to also hold against rough

treatment while maintaining the delicate

look. The cotton-metal items will hold

their raw edge look due to the strong

metal threads running through them.




The ruffle sleeves are interchangeable,

meaning that the sleeves are able to be

taken off. The undersleeve is

detachable with buttons and gives more

styling possibilities to the item. The

interchangeable sleeves can be found in

tops, shirts, dresses, and jackets.

Some only have an elastic band in the

ruffle and some sleeves also contain a

rope to adjust the width.




Our accessories are all handcrafted from

recycled fabrics. We up-cycled every

single items and kept the unique details

and patterns depends on the quantity

of specific recycled fabrics we had,

so every customer have their one and

only products with no wastes were made.